On June 18, 2023, the online conference of International Conference on Computer Technology and Information Science (CTIS 2023) was successfully held.
The meeting focused on the new challenges and problems encountered in the latest scientific research and practice in the field of computer technology and Information science, consisted of keynote speeches in the morning, oral presentations and poster presentations in the afternoon. We had the pleasure of having with us experts and scholars from home and abroad, sharing their latest findings and insights.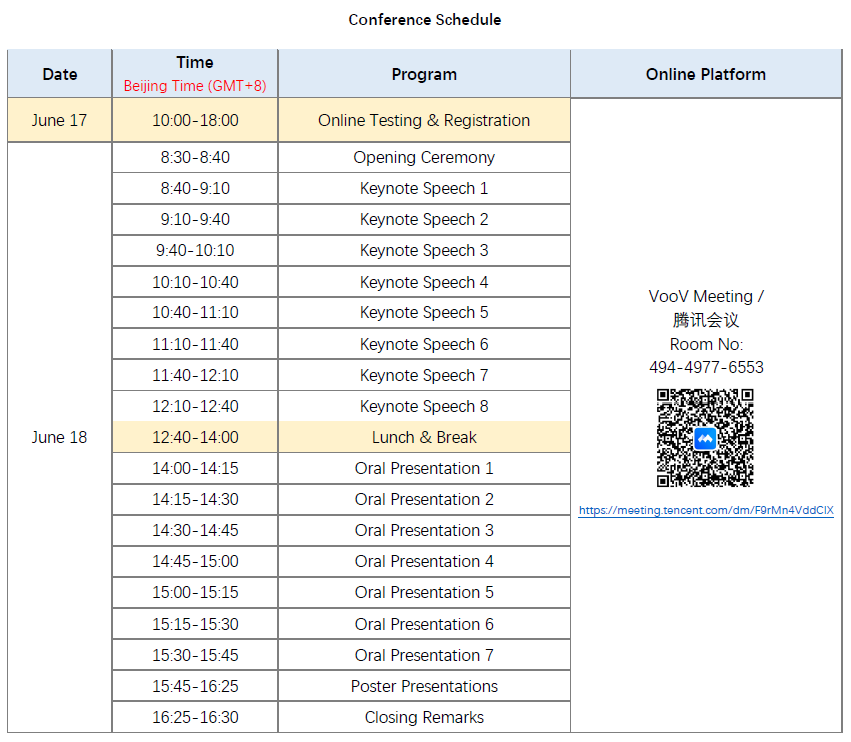 Part I: Keynote Speeches
At 8:30 am, the conference officially started with the opening ceremony. Following the ceremony, we had the great honor having with us 6 keynote speakers with their excellent presentations.
8:40-9:48
Prof. Yingxu Wang
University of Calgary, Canada
Challenges of Autonomous AI (AAI) to Information, Computer, and Intelligence Sciences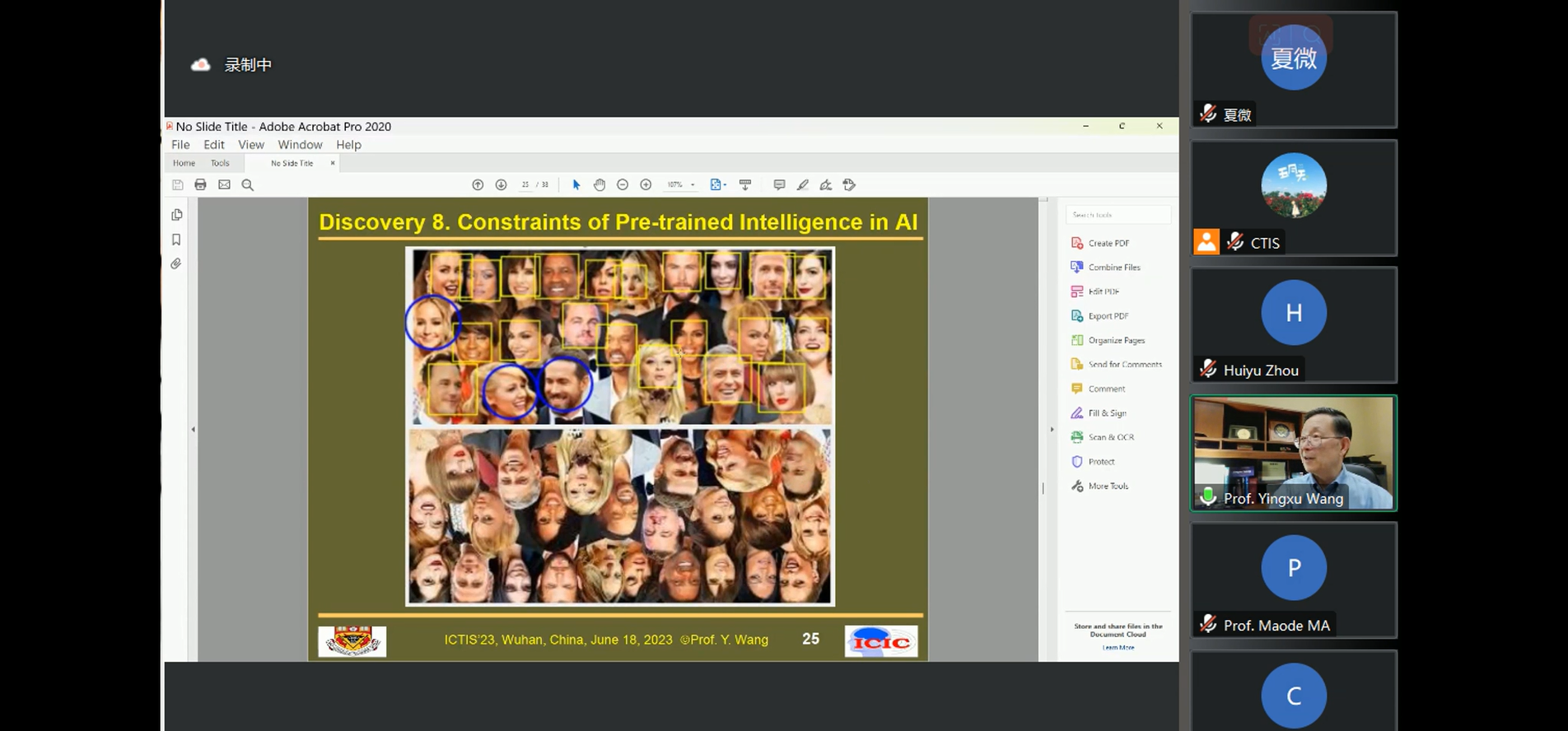 9:50-10:28
Prof. Maode Ma
Qatar University, Qatar
Security Enhancements for 5G Wireless Networks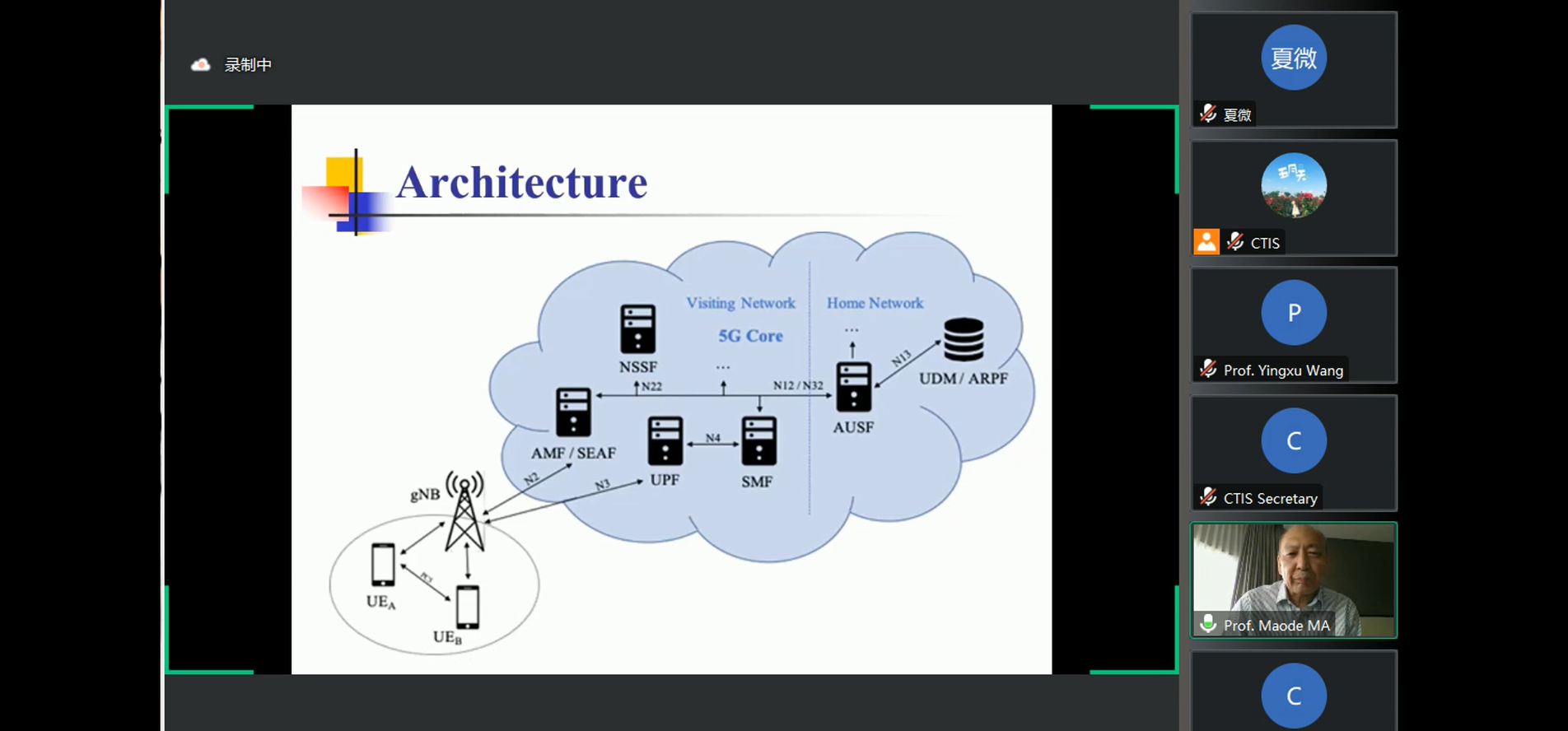 10:30-11:15
Prof. Huiyu Zhou
University of Leicester, UK
Addressing uncertainly issues in image understanding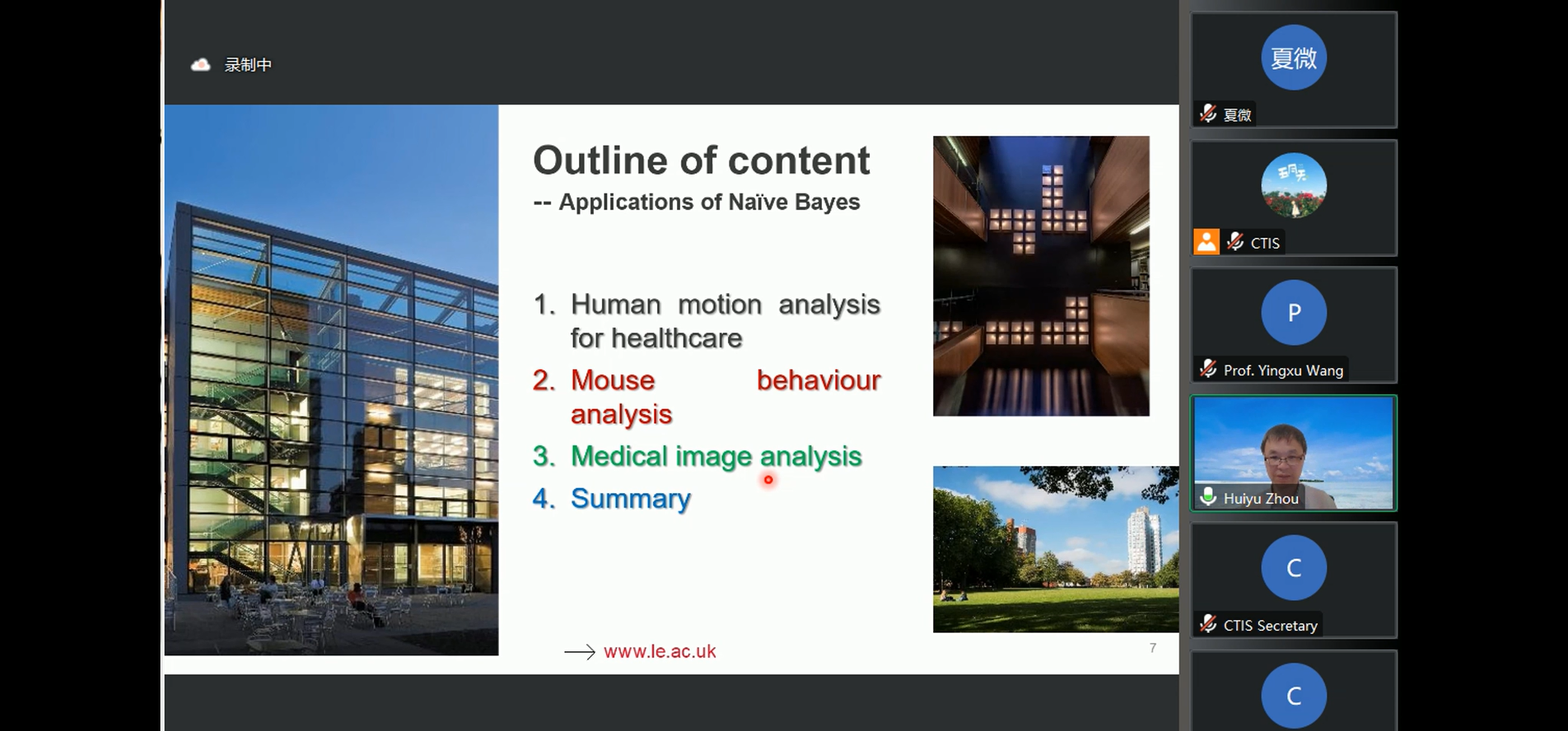 11:20-11:58
Prof. Tay, Wee Peng
Nanyang Technological University, Singapore
Data-Driven Privacy Sanitization with Regularization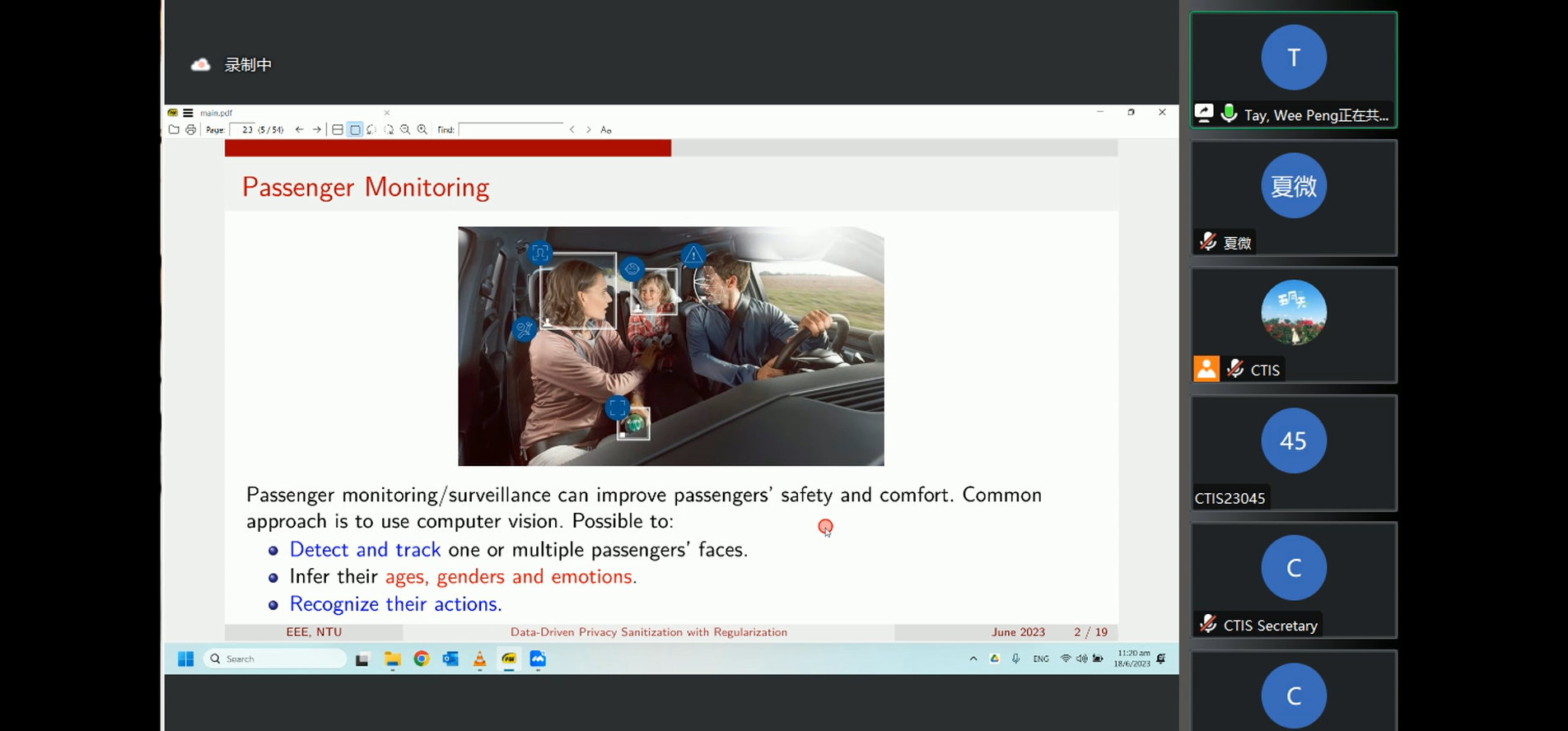 12:00-12:25
Prof. Rajanikanth Aluvalu
from Chaitanya Bharathi Institute of Technology, India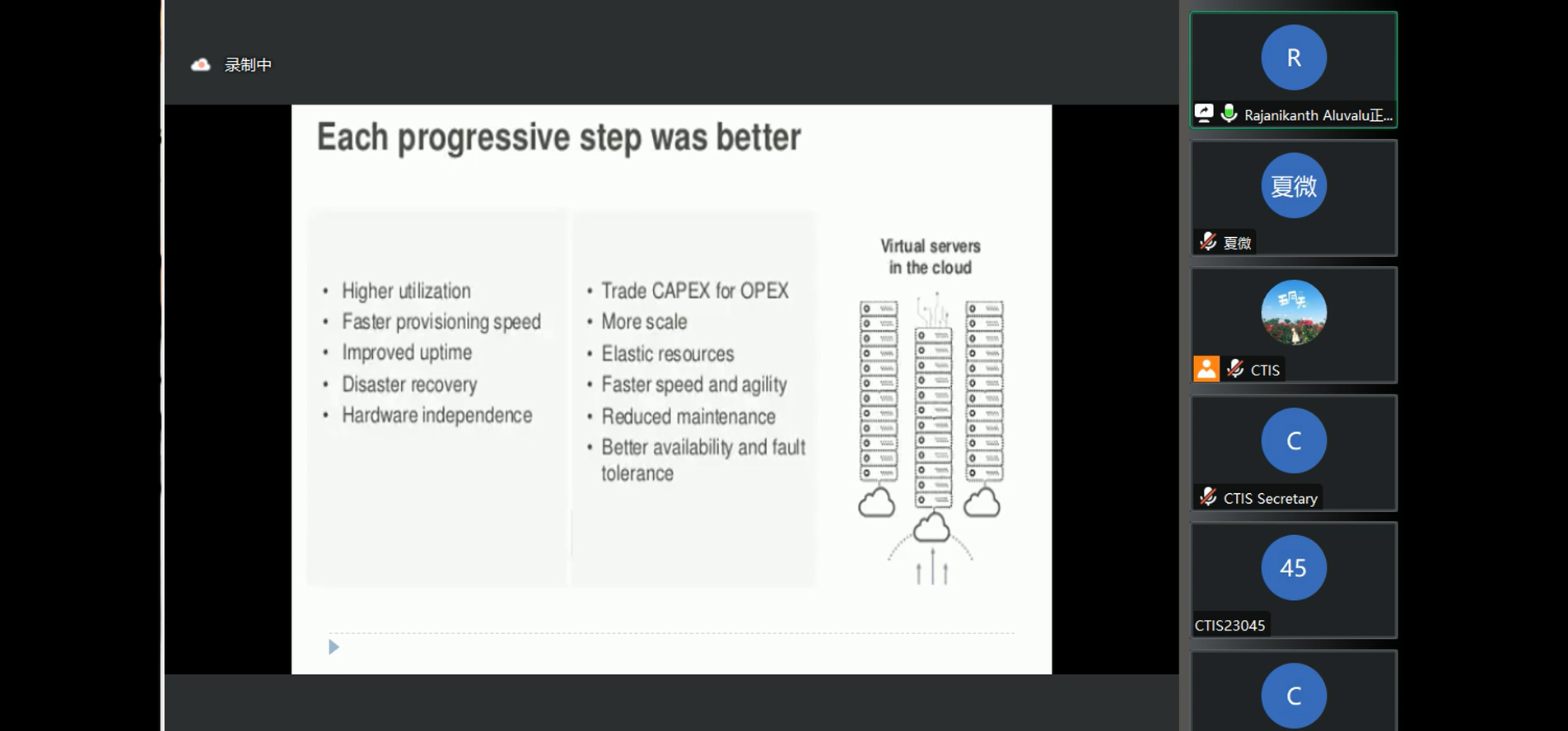 12:25-13:00
Prof. Constantin Morarescu
University of Lorraine, France
Analysis of Opinion Dynamics in Social Networks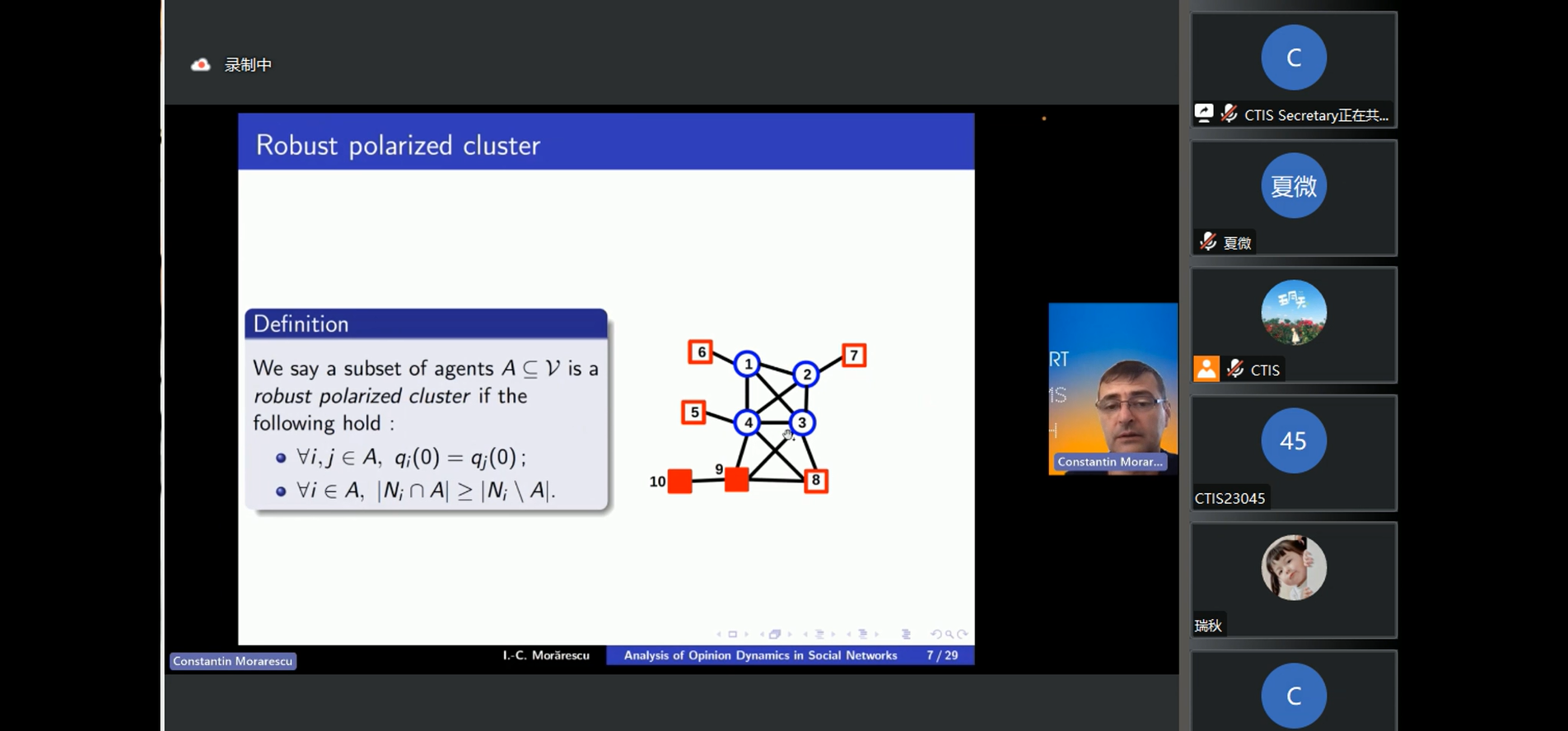 Part II: Oral Presentations
After a brief break, the oral presentation session started on time at 2 pm.
14:00-14:12
Prof. Jie Liu
Computer Science Division, Western Oregon University, USA
On Scaling and Its Effects Regarding Improving Cloud Era Analytical Database Query Performance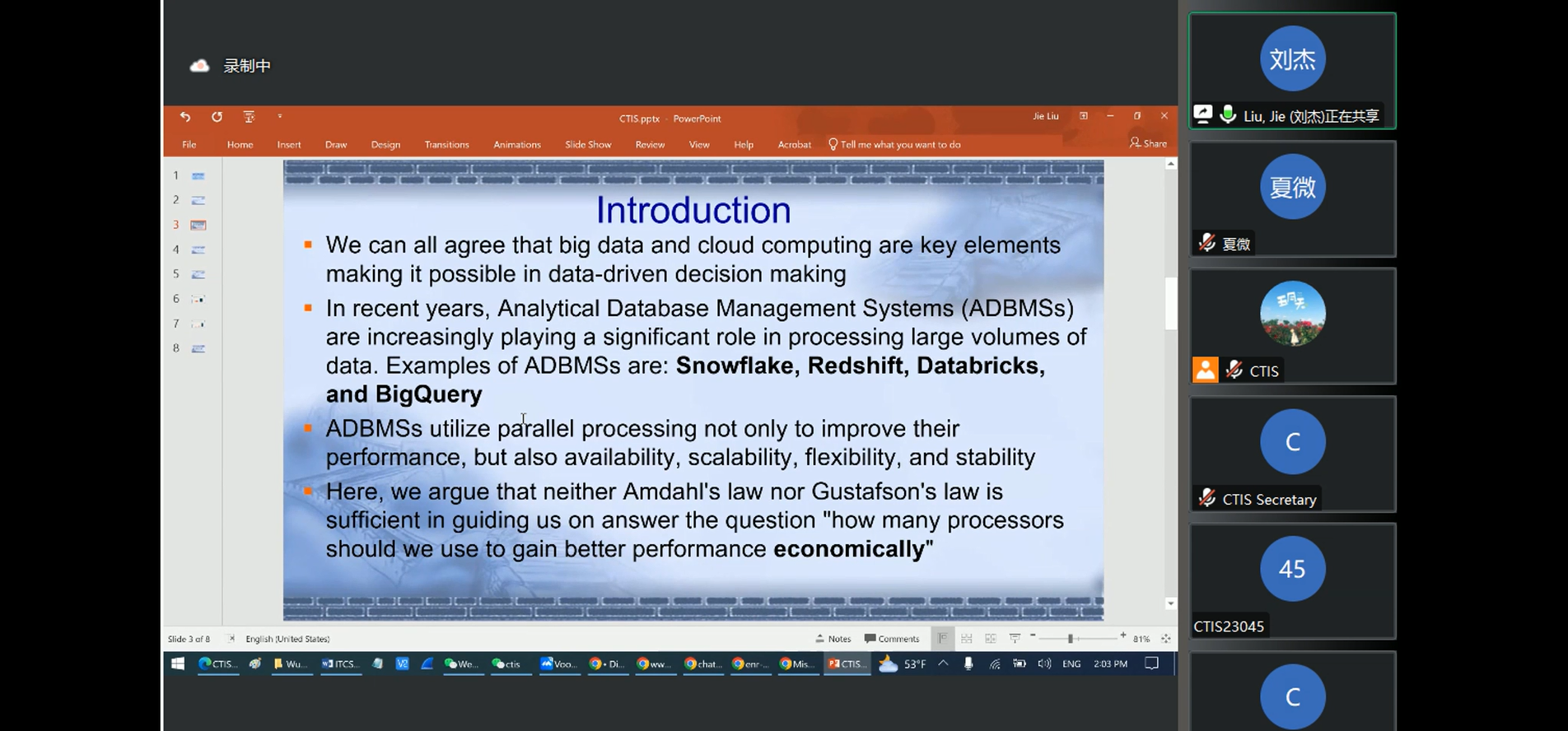 14:14-14:26
Ningyi Xie
University of Tsukuba, Ibaraki Prefecture, Japan
Quantum Approximate Optimization Algorithm Parameter Prediction Using a Convolutional Neural Network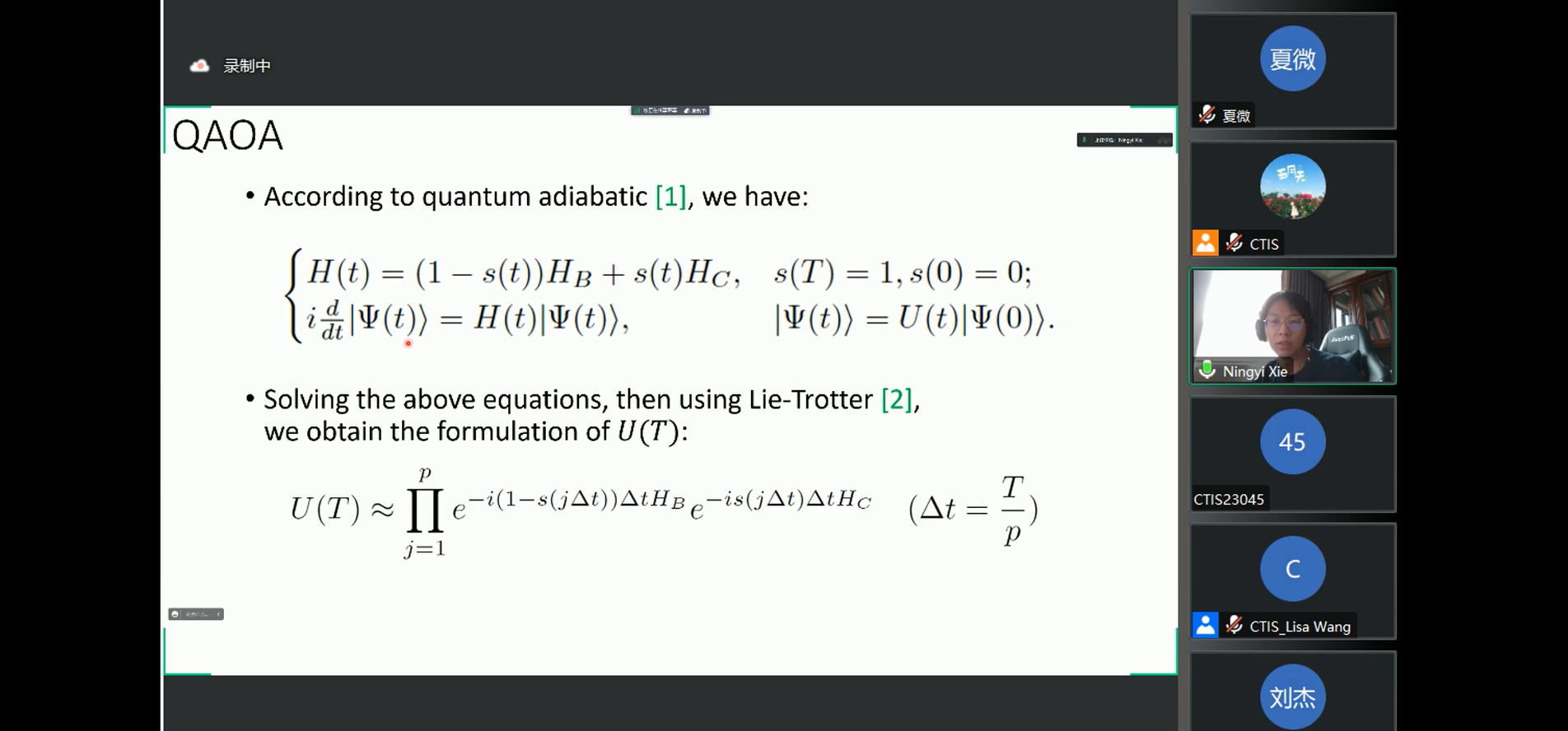 14:27-14:34
Prof. Fayou Sun
Fuzhou Institute of Technology, China
Adopting Multiple Vision Transformer Layers for Fine-Grained Image Representation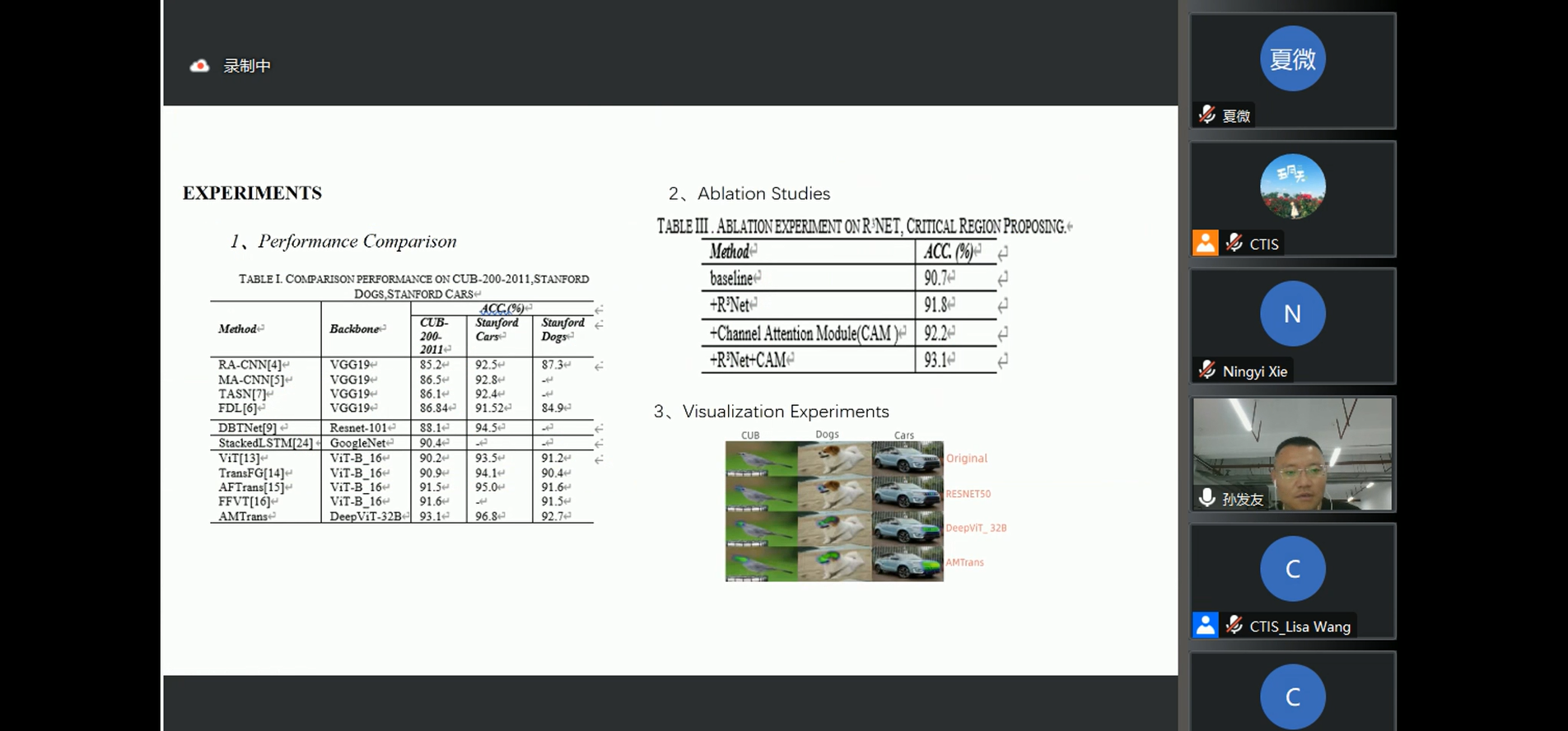 14:35-14:42
Rohit Kumar
Vel Tech R&D Institute of Science and Technology, India
Effective Machine Learning-Based Skin Disease Diagnosis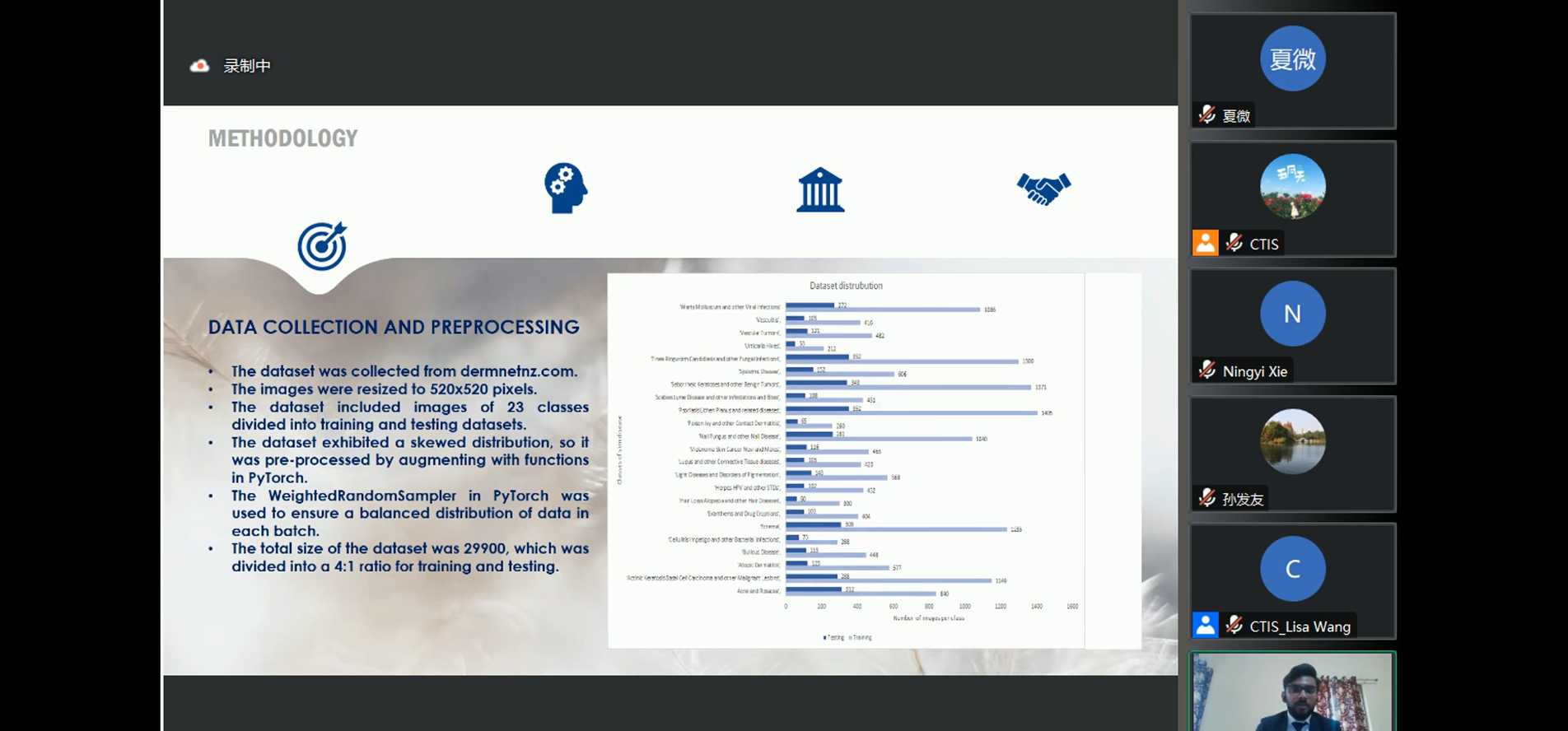 14:43-14:58
Wei Meng
Fudan University, China
Research on the adoption of mobile instant messaging applications in the workspace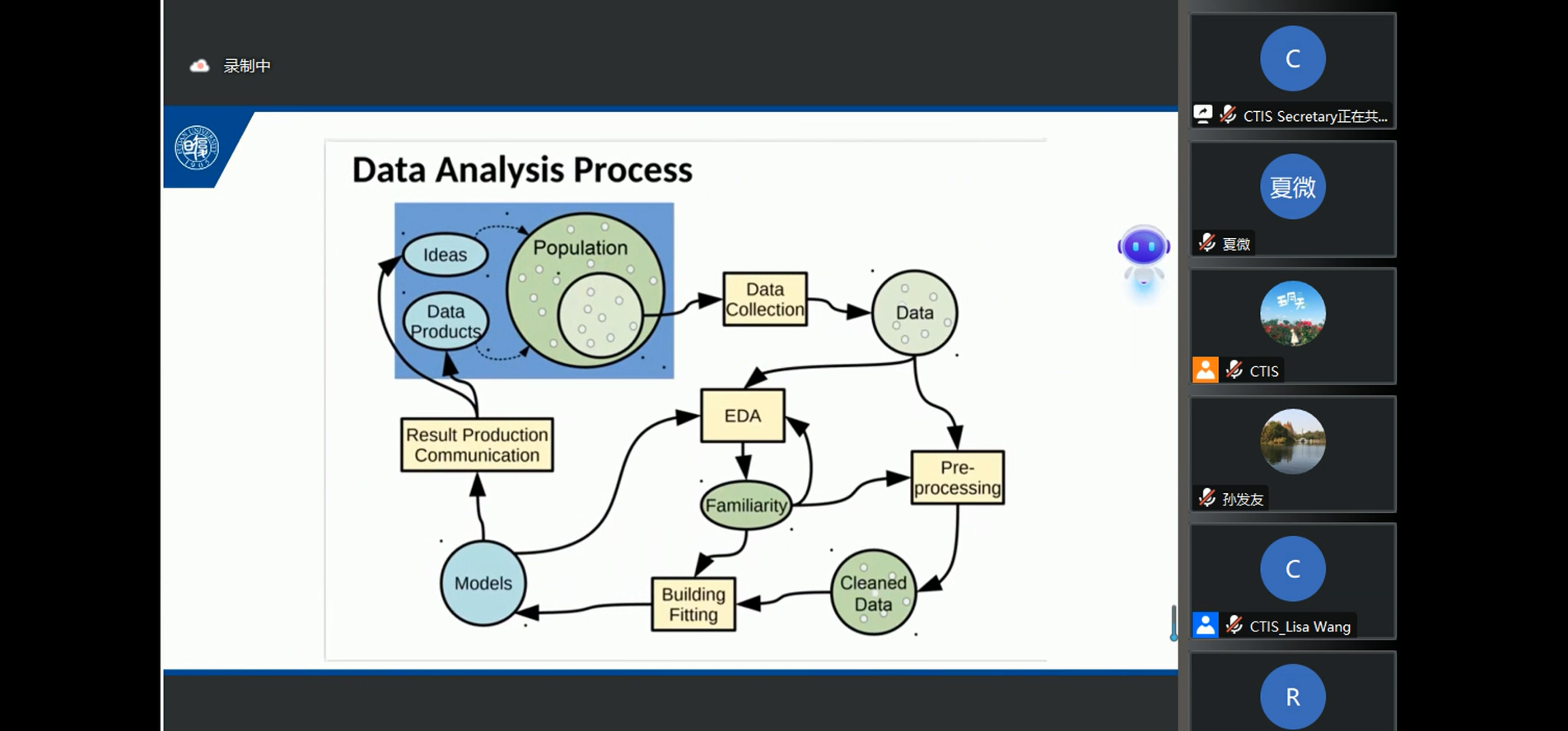 15:00-15:07
Zhou Yihang
Southwest University of Science and Technology, China
Position estimation of fuel ball blockage in pipeline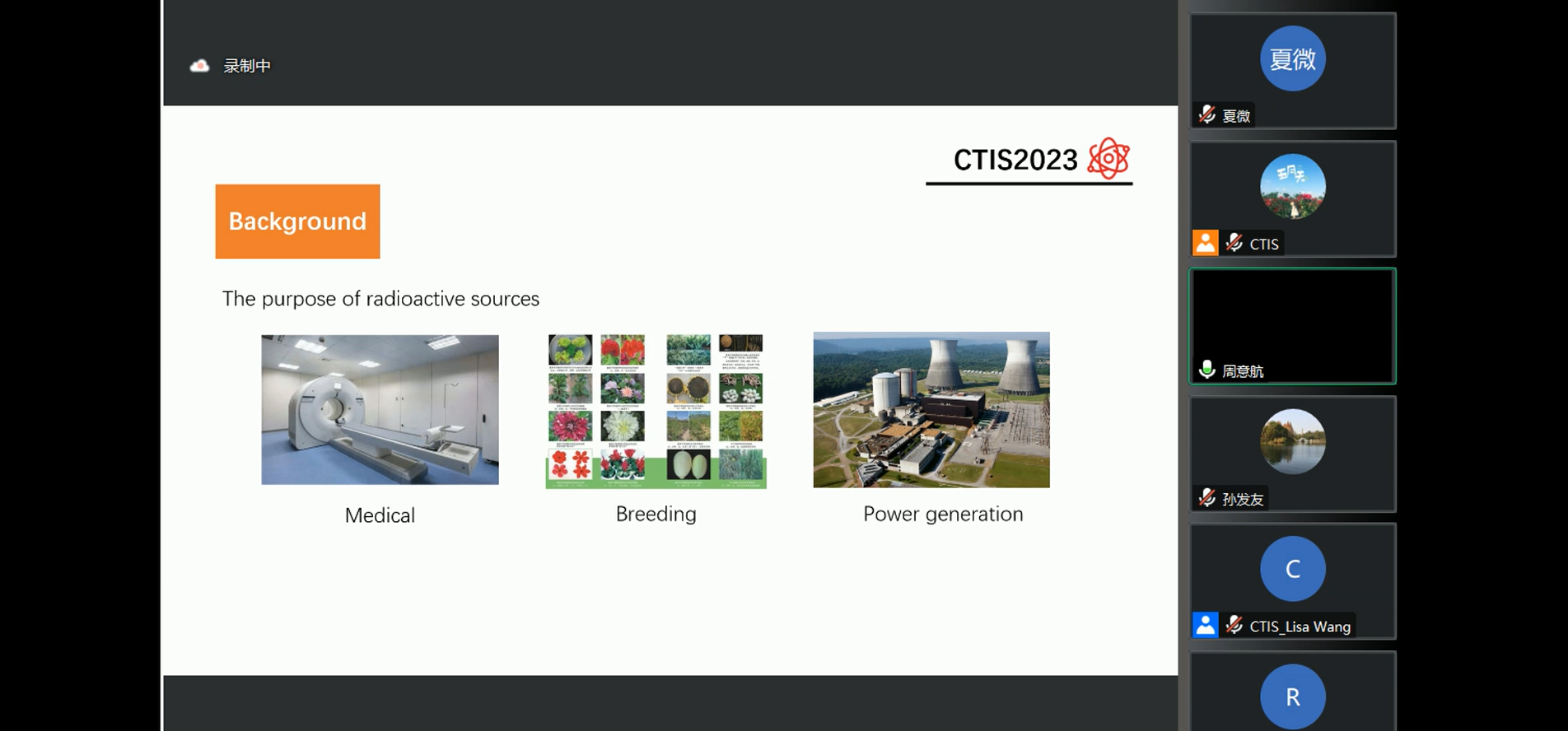 15:07-15:17
Zhaoming Yang
China University of Petroleum-Beijing, China
Probabilistic Simulation Model of Resilience Assessment of Natural Gas Pipeline Systems
15:18-15:35
Xinran Duan
School of Artificial Intelligence, Beijing Normal University, China
3D Human Pose Estimation for Traditional Dance Video Using Semi-Supervised Two-stage Model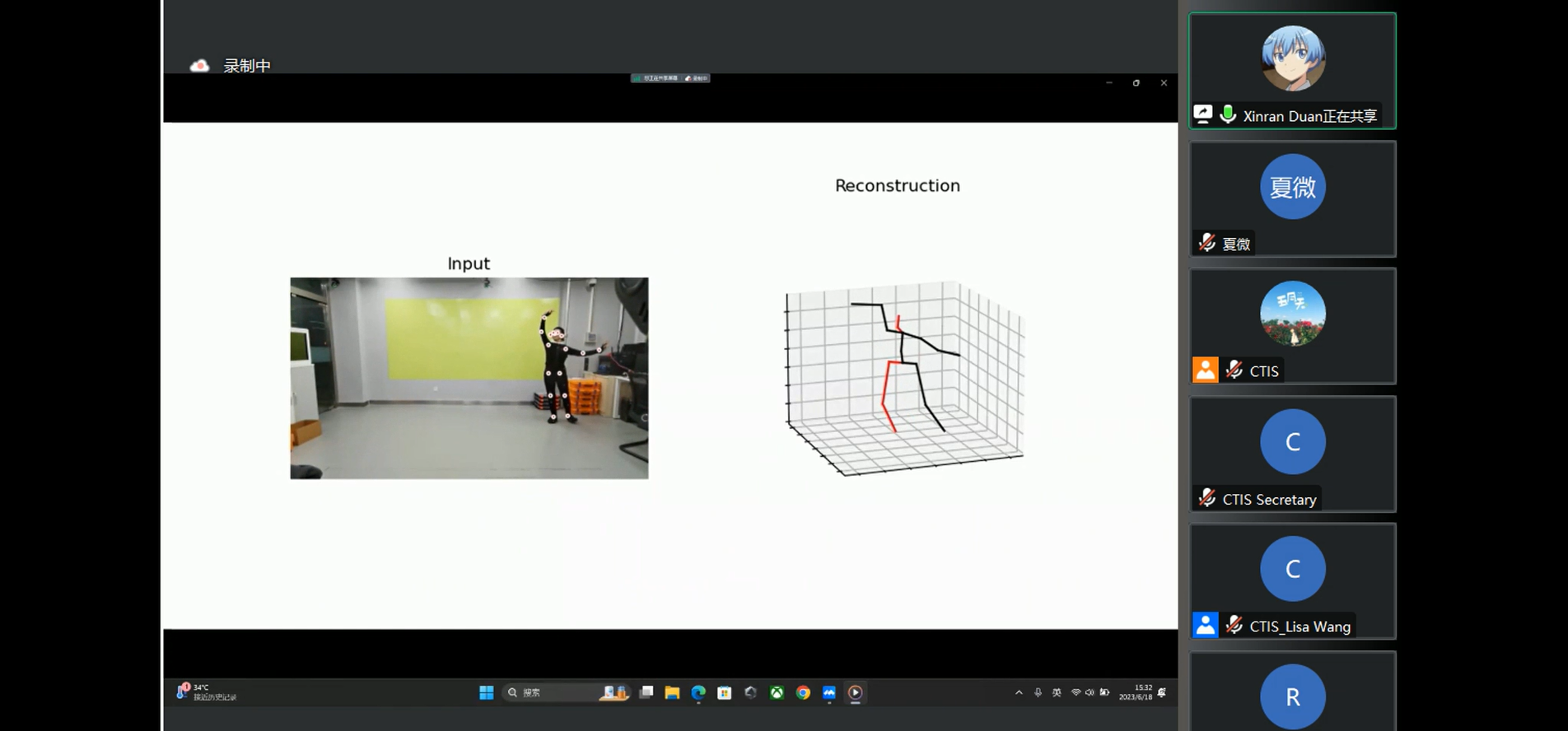 Part Ⅲ: Poster Presentations
In this session, we enjoyed wonderful posters from authors and/or participants, some of which are shown as below.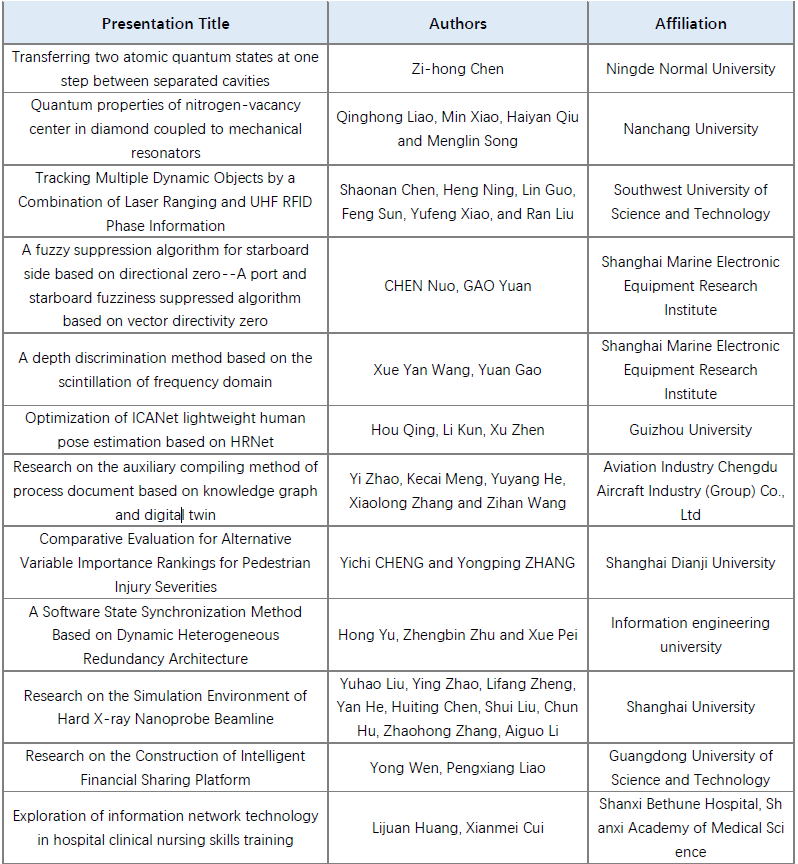 At 16:30, the CTIS2023 online conference concluded.
With the joint support and efforts of all parties, CTIS2023 was successfully held. The CTIS organizing committee sincerely thank every author and participant for their strong support to the conference. We hope that this conference can bring academic gains and a good participation experience to everyone. Looking forward to meeting you on CTIS 2024 during June 21-23, 2024 in Ordos, China~